Salus Expert thermostat series – latest technology and appealing design wired systems for heating control.
EXPERT NSB series wired thermostats for heating floors regimes control (mounting in)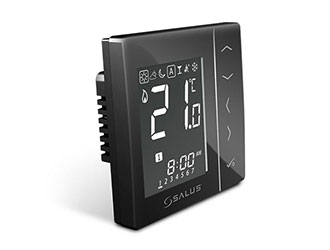 VS30B
Programmable black thermostat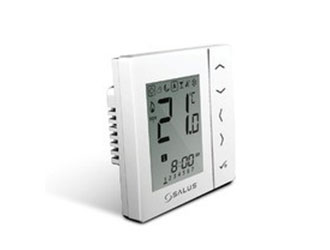 VS30W
Programmable white thermostat
EXPERT HTR series wired thermostat for heated floor regime control (mounting on)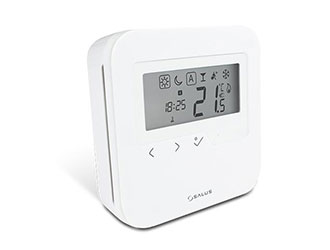 HTRP230
Programmable silent thermoregulator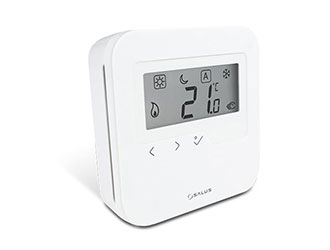 HTRS230
Non programmable silent thermoregulator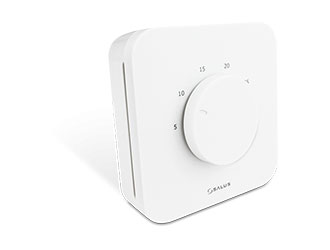 HTR230
Manual control silent thermoregulator  
EXPERT BTR series wired regulators for heated floor control (for mounting in 55×55 frame)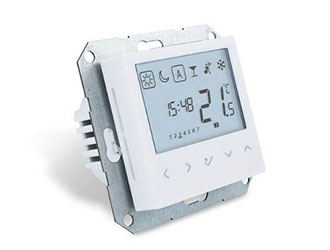 BTRP230
Programmable white thermostat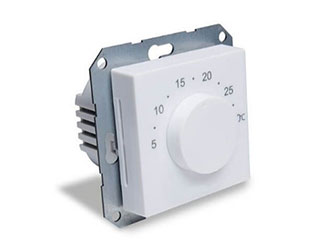 BTR230
Manual white thermostat  
Wired central blocks for heating floors actuators, boiler and circulation pump control
KL08NSB
Compact 8 zone 32 actuators control central block with integrated circulation pump and boiler control blocks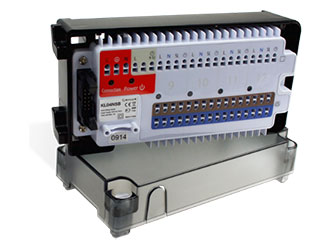 KL04NSB
Compact 4 zones expansion module , for connection with KL08NSB central block. Could be used as separate 4 zones 16 actuators mini control block. 
Self balance and standart actuators for heated floor collectors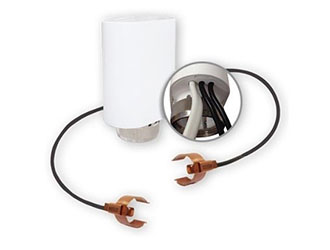 THB230
Self balancing actuators for installation on a heated floor collector. Combines flows of individual heating circuits.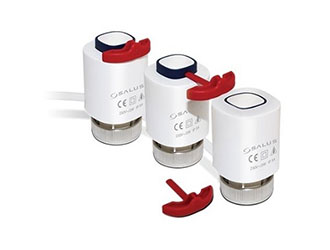 T30NC230
M30x1.5 type screw actuators for installation on a heated floor collector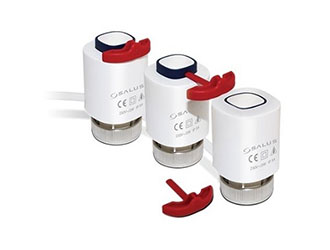 T28NC230
M28x1.5 type screw actuators for installation on a heated floor collector